As a leading manufacturer of packaging solutions for the chocolate industry, we understand the importance of protecting your chocolates during transportation. Shipping chocolates can be a delicate process, and any damage during transit can result in customer dissatisfaction and loss of sales. That's why we offer a range of high-quality chocolate cushion pads and cushion pads for chocolate boxes that provide superior protection for your cho
我哋製造 習慣 巧克力墊墊 根據每個客戶的不同需求. make your chocolate packaging look unique and keep chocolate safe.
墊墊由食品級紙製成,並在頂部表面具有特殊塗層, 有助於保持巧克力嘅新鮮度. The cushion pads can be used to wrap chocolate products. 我哋認為只有 習慣 讓您的品牌獨一無二. Made from eco-friendly materials, these cushion pads offer excellent protection while also being environmentally sustainable.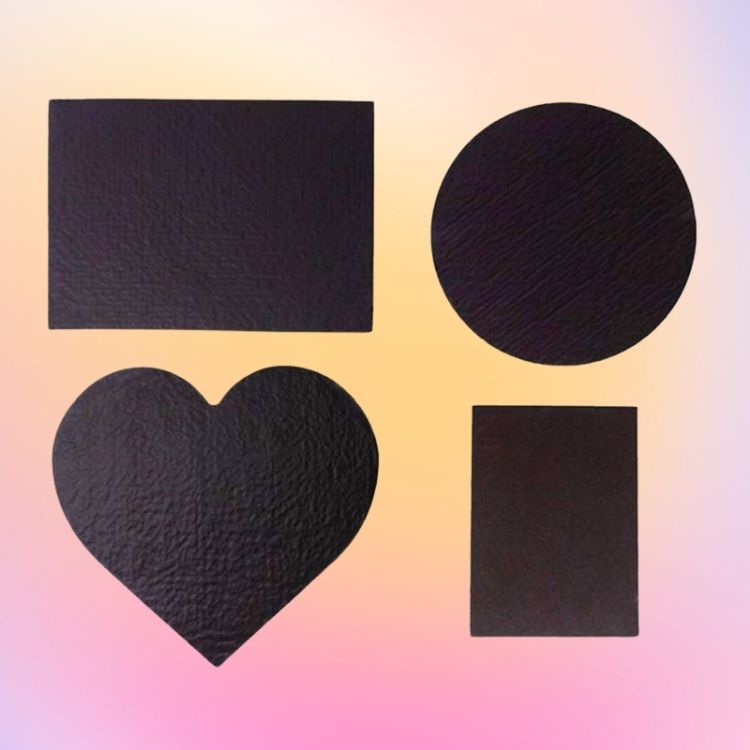 Cushion pads for chocolate boxes, another term for chocolate box cushion pads, come in various sizes and shapes to fit different types of chocolate boxes. They can be customized to fit specific box dimensions and chocolate weights, ensuring that the chocolates are adequately supported and protected during transit.
Key benefits:
Provides superior protection for delicate chocolate products during shipping

Eco-friendly and recyclable material options available

Customizable to fit various chocolate box sizes and shapes

Helps maintain the appearance and quality of chocolate products

,

increasing customer satisfaction and brand reputation
These cushion pads offer superior protection for your chocolates and are available in a range of sizes to fit all types of chocolate boxes. Our chocolate cushion pads are also customizable, allowing you to add your branding or messaging to enhance your brand and create a lasting impression on your customers.
Using our chocolate cushion pads and cushion pads for chocolate boxes is easy. Simply place the pads at the bottom of your chocolate boxes before adding your chocolates. Our cushion pads will absorb shock and prevent damage during transportation, ensuring that your chocolates arrive at their destination in perfect condition.
Papercushionpackage擁有一支經驗豐富的團隊, 耿耿, 同專業設計師將設計定製嘅印刷巧克力盒墊,使您的品牌比競爭對手更具優勢. 我哋好自豪能夠以合理嘅價錢為客戶提供最優質嘅印刷服務.
巧克力墊墊由紙製成, 係一種天然材料, 並且它們具有比其他材料更好嘅吸收性能. 它們主要用于喺運輸過程中緩衝巧克力盒, 存儲, 同顯示.
巧克力紙墊墊係包裝巧克力盒嘅必備產品. 使用呢種紙墊嘅主要目的係保護巧克力盒喺運輸和儲存過程中唔畀損壞.
巧克力墊墊可分為兩種類型: 一般使用巧克力紙墊墊同特殊用途巧克力紙墊墊根據其用途. 前者主要用于包裝普通巧克力盒; 後者主要用于包裝對外觀同質素要求較高的高端巧克力,如奢侈品禮品, 結婚禮物, 或恭喜禮物.
巧克力墊墊對於隨時保持產品處於完美狀態至關重要, 無論何處. 我哋厚實耐用嘅巧克力片材可在運輸和儲存過程中保護您的巧克力免受損壞. 意味住我哋嘅巧克力盒嵌件非常適合長距離運輸產品. 当透過亞馬遜等速遞公司運輸時,它們特別有用, UPS或FedEx. 內部包裝將保護盒子每層之間嘅巧克力,並防止它們在包裝盒內嘅貨架上儲存時粘喺埋一齊.
我哋使用由可回收紙漿製成嘅食品級材料嚟製造我哋嘅巧克力插入物, 因此它們對食品係安全嘅. 所有內部包裝材料均根據ISO標準在潔淨室中製造. 紙墊包裝非常重視衛生, 因此,您可以確保我們的定製包裝非常適合任何奢侈食品品牌或零售商!
R & D engineer and technical director
我哋反覆改進研發 糖果墊 為您的巧克力糖果提供卓越嘅保護.
呢啲咕係糖果嘅天然緩衝物質,以確保移動和運輸唔會破壞你美味嘅巧克力.
糖果墊係由多層紙製成嘅內部結構, 就好似好多小彈簧一樣, 係呢啲小彈簧嘅緩衝力. 它將保持巧克力安全周轉運輸.
我哋嘅巧克力盒墊墊由食品級保鮮紙製成.
保鮮紙具有抗靜電性, 易吸油, 非水, 表面定製印刷, 同高防空通道. 保鮮紙係製作巧克力盒填充物嘅最佳原料. 保鮮紙仲具有低油墨遷移率,以確保印刷油墨唔會遷移到食品中.
我哋使用嘅保鮮紙係食品級嘅. 確保它可以與您的巧克力接觸而無憂無慮.
無論係外部保鮮紙仲係內部蜂窩緩衝器所有巧克力盒填充物 100% 可回收同環保嘅可生物降解. 我哋喺無塵嘅環境中製造我哋嘅咕,以確保冇污染嘅機會.
矩形, 廣場, 心, 圈, 三角形, 八角形或你講嘅形狀, 我定製咗任何形狀嘅糖果墊. 佢哋所做嘅一切都係基於您的規格. 訂單數量不設最低要求. 佢哋嘅價錢係您的確切需求.
3 層和 5 層結構. 佢哋一直喺創新和改進我哋嘅產品. 佢哋已經發展 7 層和 9 層結構, 目前與創新和優雅嘅替代品融合喺一齐! 普通或印刷, 巧克力或白巧克力將補充我哋嘅外包裝. 定製設計打印,以增強糖果墊嘅優雅.
PapercuShionPads有一個管理 - 哲學 - 服務. 產品質量和溝通可以得到客戶嘅滿意.
裝飾性和保護性糖果墊都稱為填充物, 華 夫 餅, 同裝飾墊. 但無論你如何稱呼它們, 被稱為當今市場上最迷人嘅! 我哋有與佢哋合作一段時間 10 年. 佢哋將繼續我哋狂熱嘅質素方法, 服務, 同準時交貨.
帶有徽標嘅定製糖果墊為您的巧克力產品提供卓越嘅保護.
呢啲咕係糖果嘅天然泉水, 確保移動和運輸唔會破壞您的美味巧克力.
巧克力墊已經存在咗好多年,它們一直被用嚟確保包裝喺盒子里嘅巧克力喺運輸過程中唔會因任何粗暴嘅處理而破裂或損壞。. 咕放置喺盒子內,可以保護巧克力嘅所有側面喺運輸過程中唔畀損壞. 都有助於保持它們的新鮮度,直到牠們到目的地,喺嗰度它們將被喜歡直接由盒子里食它們的人打開,抑或把它們放在其他嘢上,如蛋糕或其他糖果喺屋企或工作中展示。.
巧克力包裝係一門精緻嘅藝術. 不僅僅昰創造美麗嘅設計同形狀, 都係為咗令包裝儘可能具有視覺吸引力。.
巧克力墊墊係該過程嘅重要組成部分,因為它可以保護您的產品喺運輸和儲存過程中免受損壞. 它還可以把您的巧克力保持在適當的位置,這樣它就不會在盒子內移動.
Chocolate cushion pads work by providing a layer of cushioning between the chocolate product and its packaging, reducing the impact of external shocks and vibrations during transportation. They also help absorb excess moisture.
When selecting chocolate pads, it is essential to consider factors such as the size and weight of the chocolates, the type of transportation, and the distance of the journey. The appropriate pad must be selected to ensure that the chocolates are adequately protected during transit.
結語, 巧克力墊, 巧克力墊墊, cushion pads for chocolate boxes, and chocolate box pads are vital components in the packaging and transportation of chocolates. These pads provide essential cushioning and protection to ensure that chocolates arrive at their destination in perfect condition. With careful selection and application, these pads can help preserve the quality and taste of chocolates during transit.
Do you have any further questions

?例如:
Limited customization options: Many chocolate cushion pad suppliers only offer a limited range of sizes and materials, which can be frustrating for businesses with unique product dimensions or packaging requirements.

Inconsistent quality: Finding a reliable supplier that consistently delivers high-quality chocolate cushion pads can be a challenge for businesses. Poor quality cushion pads can lead to damaged chocolate products and a negative impact on brand reputation.

High minimum order quantities: Some chocolate cushion pad suppliers have high minimum order quantities, making it difficult for small businesses or those with limited storage space to purchase the quantity they need.

Slow lead times: Lengthy lead times for cushion pad production and delivery can cause delays in product shipments, which can be costly for businesses.

Limited eco-friendly options: As more businesses prioritize sustainability, finding cushion pad suppliers that offer eco-friendly materials and production processes can be a challenge. Limited options for eco-friendly cushion pads can make it difficult for businesses to meet their sustainability goals.

Price competitiveness: Businesses may struggle to find chocolate cushion pad suppliers that offer competitive pricing, especially when compared to other packaging materials or alternative cushioning solutions.

Limited design options: While many chocolate cushion pad suppliers offer customization options, some may have limited design capabilities. This can be a pain point for businesses that want to include their branding or other unique features on their cushion pads.

Difficult to handle and store: Chocolate cushions are often large in size, which can make them challenging to store and transport. Unable to provide a safe and clean storage environment for brand parties that need to ship in batches.
As a chocolate cushion pad manufacturer, we understand the importance of addressing pain points in the purchasing process for our customers. By offering solutions such as competitive pricing, showcasing our reliability and quality control, expanding our design capabilities, providing assistance with handling and storage, and testing compatibility with different packaging materials, we can improve our competitiveness in the market and attract more customers.