Candy Pads & Chocolate Pads Suppliers and Manufacturers
We are manufacturers of all types of candy pads, paper cushion pads, and chocolate pads. These candy pads are used to protect chocolates, candies, cookies, etc. It fits nicely in the chocolate box.
Paper Cushion Pads 3ply, 5ply, 7ply 9ply with padding layers, it can absorb shake during transportation. Candy pads are food-grade. Can custom brand logo paper color and shape.
Since 1998 has been committed to Candy Pads & Chocolate Box Pads research and development and production
We provide food-grade Candy Pads & Chocolate Pads for the EU and Asia and Southeast Asian countries.
Our Paper Cushion Pads will keep your products safe and intact during shipping. Our custom boxes with cushion inserts can be easily to display on the shelves in retail stores, which will increase sales and increase your profit margins. Our paper cushion pads can also be used to easily ship your products out to customers by simply putting a pad inside a shipping box or mailing gift boxes. This will ensure your products stay safe and intact during the transportation process. We can customize the shape and size according to your needs. We can also print colorful designs on the surface of our paper cushion pads.
candy pads and chocolate box cushion pads Manufacturing process
Custom FCS food-grade paper materials according to PI requirements, usually black or white and brown. Can also customize paper color
Eliminate dust and static electricity generated during transportation, storage and dividing materials
Food grade soy ink printing logo and brand VI.Optional single or double-sided printing.We have design and printing capabilities
Scientific reasonable buffer coverage and height, maximizing candy and chocolate protection, while minimizing thickness.
3PLY, 5PLY, 7PLY,9PLY bond
Clean workshop assembly line production process. Improve production efficiency and help your brand to improve market competitiveness.
Introducing automatic die-cutting equipment, reducing manual contact, improving the flatness and hardness of the edge of the product.
We adhere to each batch of UV disinfection ≥ 48h. Ensure the destruction of common bacteria and E. coli. Each batch of products are submitted to authoritative mechanisms.
After passing the self-inspection of the production line, the product shall be checked by QC and QA before entering the finished product warehouse.The warehouse administrator registers and informs the sales staff.
PaperCushionPads.CO is a professional printing and packaging company.Office in New York, USA
Our main products are candy pads and paper cushion pads.
There are special candy packaging production bases in Shenzhen, China.
We have 1700㎡ clean workshops. Automatic production line of 5 candy pads. And 1500㎡ UV sterilization workshop and 815㎡ finished warehouse.
50 people over 10 years of work experience,26 new employees, 4 designers, 3 salespersons. Our team is not big, but very professional.
The company was established in New York in 1998.
2011 was set up by Chris. William established a plant in China.
PaperCushionPads.CO manufacturers Candy pads and Paper cushion pads. Accumulating packaging experience is a long process. Strictly manage our supply chain. To bring clients the best candy pads and paper cushion pads to show their brand, and also ensure the safety of food packaging.
Committed to food safety and packaging innovation has always been our vision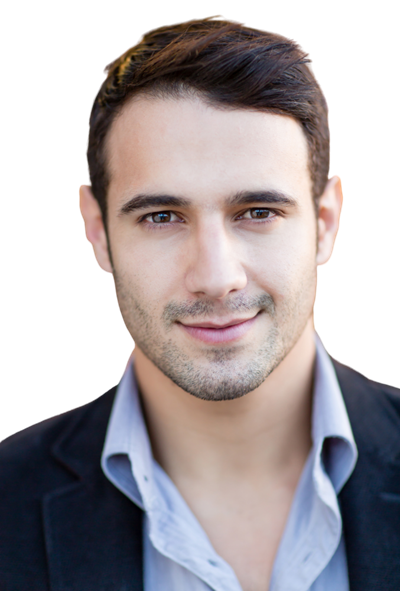 How long I can get candy pads?
Request existing candy pads samples and can be sent on the same day. Custom Paper Cushion Pads samples for 5-7 days. Batch orders must be 2-3 weeks of production time required for the necessary UV disinfectio.
What do I need to tell you? So I can get the price.
Please send us details of the candy pads you want to custom. ( 1 )size ( 2 ) quantity ( 3 ) layers ( 4 )print or blank ( 5 ) your detail address or postcode.
What certification can your cushion pads for chocolate boxes?
Our companies are certified by ISO9001: 2015. Material complies with FDA and FCS.Entrusted authoritative third-party institutions to test each batch of goods.
Try to communicate with us
The great revolutionary thoughts always burst out in an inadvertent meeting.
Rectangle, square, heart, circle, triangle, octagonal or you say shape, I have customized any shape of candy pads. Everything they make is based on your specifications. The number of orders is no minimum. Their prices are your exact needs.
3 ply and 5 ply structure. They have been innovating and improving our products. They have developed 7 ply and 9 ply structures, currently being fused with innovation and elegant alternatives! Ordinary or printing, chocolate or white will supplement our external packaging. custom design to print to enhance the elegance of the candy pads.
PapercuShionPads have a management - a philosophical - service. Product quality and communication can get our customers' satisfaction.
Decorative and protective candy pads are also known as wadding, waffle, and deco pads. But no matter how you refer to them, called the most glamorous on the market today! We have been working with them for over 10 years. they will continue our fanatical approach to quality, service, and on-time delivery.